By CHRISTINE MUNGAI*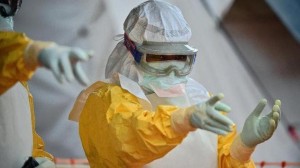 Ebola is like chicken pox, once you catch it and survive you're immune to that strain of…but that shouldn't be comfort.
THE death toll from Ebola continues to rise: as of August 23, 1,427 deaths have been reported in West Africa. Because of the coverage, those who are interested are more informed…but there are always new things to learn. Here are some quick facts you might not know about Ebola:
1.    Ebola was "discovered" in 1976 in the Democratic Republic of Congo (DRC) along the Ebola river, from where it gets its name, by a 27-year-old virologist Peter Piot. That, most of us know, but then there is this – 1976  was the  same year that smallpox was declared eradicated, in what might be an ironic case of one plague replacing another.
2.    There have been several outbreaks of Ebola in Africa, the majority in central Africa. Until now, the most deaths were during that first outbreak in DRC in 1976 which killed 280, when health workers did not know what they were dealing with so did not put any control measures in place.
3.    However, the greatest single number of infections before the current West Africa wave happened in Uganda in 2000, when 425 people were infected. With 224 people dying, that outbreak saw a case fatality rate of 53%, which is pretty good when you consider that Ebola can kill up to 90% of those infected. Much of the good work is credited to Dr.  Matthew Lukwiya, a Ugandan doctor who worked tirelessly to bring the disease under control in Gulu, northern Uganda.
4.    Tragically, Dr. Lukwiya himself died from Ebola during that outbreak. The Matthew Lukwiya Award was established in his memory. Being a health worker is one of the riskiest jobs during an outbreak, as handling body fluids from an Ebola patient puts doctors and nurses directly at risk of catching the disease. During the current outbreak,  more than 60 local medical staff have died in Sierra Leone, Liberia and Guinea, making up about 8% of fatalities.
5.    Seven other African countries have previously reported Ebola outbreaks or confirmed cases in the past in addition to the three above—Nigeria, Uganda, Sudan, DRC, Republic of Congo, Gabon and Cote d'Ivoire. South Africa has recorded one death in the past, from a patient who travelled from Gabon. And  six others—Cameroon, Chad, Central African Republic (CAR), Madagascar, Kenya and Ethiopia—have reported serological evidence of Ebola in the past, meaning that antibodies against virus has been detected in a blood sample collected in the country but no cases of sick patients. Other African countries have neither reported cases nor serological evidence.
6.    Many myths are emerging in areas affected in the current outbreak, including that homosexuals are to blame ( Read: 'The homosexuality link to Ebola' ), or that drinking salt water will cure the disease—WHO reports two people in Nigeria  have died after drinking salt water in a bid to cure what they thought was Ebola, only to die from dehydration. Other  purported cures include eating raw onions, coffee, condensed milk or holy water. And some villagers say that Ebola spreads through infected money.
7.   The medical charity Medicins sans Frontiers (MSF) says that once a patient enters the treatment ward, there are high chances that they will not come out. So they try to  grant last wishes: "Whatever the patient wants, the patient gets –special food, new items of clothing… It's easy to do and it does them good," says MSF logistician Pascal Piguet.
8.    Like chicken pox, measles and some other viral illnesses, once a patient recovers from Ebola, they are immune to the strain of the virus they contracted.
9.   Even though a patient poses no danger to others once he has recovered and has been released from hospital, the virus can  still be transmitted through semen seven weeks after clinical recovery (one more reason to use a condom).
10. As the saying goes, one man's meat is another's poison – or in the case of Ebola, vice versa. The moneymen are never far away:  At least four companies are rushing to be the first to market an Ebola drug, as WHO has been forced to scrambled to draft guidelines for the use of experimental medicines and has approved the use of untested drugs under certain conditions (Read: ' If Ebola was big in the West, there would be a cure by now). The experimental drug ZMapp has successfully been used to treat two Americans with the disease, and investors are eager to cash in. And shares of a US-based company, Tekmira Pharmaceuticals, working on a drug to treat Ebola have surged nearly 40% in the past two weeks, with investors hoping that health regulators in the US might approve its drug, known as TKM-Ebola.
*Source M & G 
Comments
comments