By Ajong Mbapndah L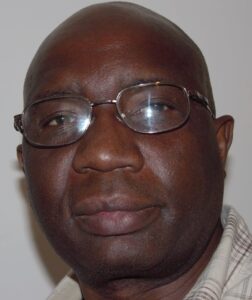 As Zambians mourn the passing of Michael Sata, the debate on the health of African Leaders is making news again. President Sata who died in London is the second Zambian leader to die in power after Levy Mwanawasa also passed away in August 2008 while in office. Information about the health of African leaders has always been shrouded in secrecy and that of President Sata was no exception. Journalist Gershom Ndhlovu is amongst those who think that politics was played with the health of President Sata till his death. Formerly of the Zambia Daily Mail, Gershom Ndhlovu , talks about President Sata's death, his legacy, acting President Guy Scott and the succession battle in an interview with PAV
President Michael Sata recently passed away in London and it appears his health and medical condition where shrouded in secrecy, why were Zambians not notified of the Presidents failing health?
An online publication, Zambian Watchdog, alerted the nation to President Michael Sata's failing health more than two years before he passed on. It is the same publication that could expose the secretive treatments abroad that he used to take. Both senior government officials and ruling party cadres were not happy with the publication for keenly following and exposing Mr Sata's condition and there were many attempts to shut down the online publication which was at times blocked for access to people in Zambia.
On the question of why, obviously the government and the party wanted to show that the President was healthy and discharging his functions. They probably did not want to admit the fact because of a constitutional clause which calls for the removal of the office holder, once declared unfit by a medical board if called by Cabinet. In fact, one citizen attempted to compel Cabinet to call for such a board through the High Court but his application was dismissed.
This is the second time within a relatively short period that a seating President is dying in Zambia, is it just a coincidence, is the office cursed or there is something else about the office that people need to know?
No, there is nothing wrong with the Office of the President. It is not cursed at all. It is only cursed in the sense that it is a very demanding office and the two Presidents who have died in office were known to have medical issues. Both men had suffered strokes at some point in their lives. There are people who are calling for medical examinations before someone takes up the presidency.
Generally what are some of the safeguards or requirements in place to ensure that people who aspire to run for the office of President are in optimal health, at least the kind of health that will help them meet the demanding nature of the job?
Issues of health for aspirants to the office of president are not directly addressed. It is largely dependent on the candidates themselves on more how they feel. As I said above, some people are now calling for introduction of medical check-ups for the candidates. You may wish to know that the late President Levy Mwanawasa was involved in a fatal road traffic accident in which his aide-de-camp died and left him with injuries and a speech impairment. Whether that is related to issues that led to the stroke that he suffered later and the one that took his life, we will never know. Mr Sata was evacuated to South Africa for treatment after suffering a stroke just over three years before he took up office. Maybe it is up to the voters to assess the candidates from information available in the public domain.
President Sata died in London, may we have an idea of medical facilities in Zambia , are there well equipped with staff and technology that should spare leaders the all too frequent habit of seeking treatment outside the country ?
You may wish to know that a few months back I did this article for African Hadithi in which I talked about the state of Zambian medical facilities. The nation's medical facilities, put simply, are in a coma. They lack basic facilities such as MRIs, dialysis machines and even wheelchairs. In some cases even beds are in short supply not to mention the lack of medical and para-medical staff most of whom have emigrated. The so-called referral hospitals—the University Teaching Hospital in Lusaka, Ndola Central Hospital, Kitwe Central Hospital and Livingstone General Hospital—are themselves in a sorry state. The irony actually is that it is under President Sata's watch that over 500 nurses were dismissed country wide for going on strike demanding improved conditions of service. This said, millions of dollars are spent annually by government to send people, particularly those with connections to the establishment, abroad for treatment. This money would be used to improve the local health facilities.
What would President Sata be remembered for, he did not even complete a term of office but is there any legacy he leaves behind for his brief stay in power?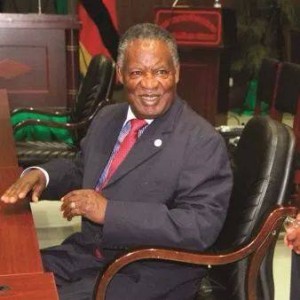 Admittedly I have not lived under a Sata presidency but from what I read is that he will be remembered for roads, bridges and universities that have sprung up in most parts of the country. But there are other negative attributes that will go with him and one is massive nepotism as well as ethnocentrism—tribalism as it is known in local parlance—that went with his appointments of people to public, diplomatic and parastatal services. Under his watch, opposition political parties were ruthlessly suppressed with most opposition leaders appearing in court for their political activities.
News is not just about the passing of President Sata but the first white President for Zambia and indeed independent Africa in the person of Guy Scott, how have Zambians adapted to the reality of a white leader?
People ought to know that Guy Scott is neither new nor a token feature on the Zambian political scene. This is a man who was first elected to parliament by a rural constituency, ironically in an area President Sata hailed from in Mpika. He served as Minister of Agriculture under the second republic's first government of the late President Frederick Chiluba. Scott was later elected MP in a Lusaka constituency. But before that, he ran a farm just on the outskirts of Lusaka and employed a lot of people in the 1980s. It must be said that he is a very popular politician not because of his skin colour but by the way he connects with the ordinary everyday citizens.
There are some who have questioned the constitutionality of Guy Scott serving as acting President based on the nationality clause, what can he do and what can he not do as acting President and if he decides to run for office is he eligible?
The ascendancy of Guy Scott to the presidency in these circumstances is anchored in the Zambian constitution which stipulates that the Vice President takes over. The only restricting condition is if he is incapable on condition of insanity or similar issues. In the next 90 days when elections are to take place, he cannot fire anyone appointed by his predecessor, cannot appoint any constitution office holder etc. But he can make a lot of everyday executive decisions.
Can you walk us through the process of filling the vacant office when the sitting President dies?
Apart from the interim arrangement where the Vice President takes over, an election is supposed to be called within 90 days in which the nation is supposed to vote for a substantive president. All the parties that wish to field candidates then go on a campaign trail in a bid to woo voters.
Who are some of the leading contenders for the office and after a number of presidential elections would you say the electoral commission is solidly equipped to organize elections which are free and fair?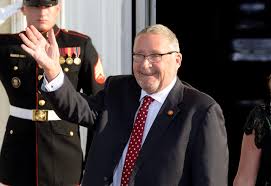 Obviously in these early days, it is difficult to tell who the PF candidate will be because of the parentage origin clause that bars Guy Scott. But the former ruling MMD already has Dr Nevers Mumba although there's talk of former President Rupiah Banda coming back, the UPND has Hakainde Hichilema and the FDD has Edith Nawakwi. These are the parties that have members of parliament but others without single MPs will likely field candidates.
The death of President Sata comes at a time when Zambia is celebrating fifty years of independence, what would you say have been the biggest achievements of the country so far and what are the priority areas that future leaders need to work on?
I think one big achievement is the growth of the middle class even though a lot needs to be done in terms of social and economic development.
Comments
comments