Cash prize and yearlong media promotion to be offered to AFIF 2015 Entrepreneurship Award winner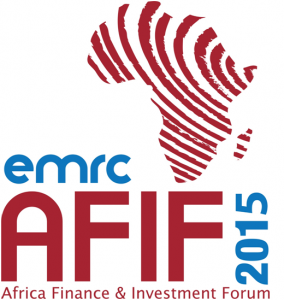 In order to encourage innovation and entrepreneurship in Africa, EMRC  will present the "AFIF Entrepreneurship Award 2015" , providing an African existing small-medium business with a financial contribution and exposure/visibility for the winning project.
The award winner, an existing African small-medium business, will receive a US$5.000,00 cash prize, yearlong media promotion support in and out of Africa, free AFIF 2015 participation, including the Training Workshop, and travel expenses to the AFIF 2015 covered by EMRC.
"This year we are boosting the Award, by offering the chance to all those remarkable entrepreneurs based in Africa to submit their business project. We are facilitating their presence which in turn will ensure that SMEs are strongly represented at the event," Inês Bastos, EMRC Sr Project Manager, explains.
AFIF 2015, entitled "Access to Finance & Entrepreneurship" is organized in collaboration with the European Investment Bank (EIB), DEG (German Development Finance Institution) and in partnership with Agri Academy, ECOWAS-TEN, Pfizer, Rabobank, BlueCloud, ICD (Islamic Corp. for the Development of the Private Sector), IFC (World Bank) amongst others.  The forum will be held in Cape Town, South Africa, from the 24th to 26th November 2015.
An unforgettable moment which receives considerable international press coverage, the Award has been won by a unique group of African entrepreneurs which include: Magloire N'Dakon (2014) awarded the prize for his innovative project, Extended Finance, in Ivory Coast; Marie-Claire Matamba (2013) head of Agrimat Gabon; Anastácio Roque representing CESACOPA (2012) from Angola, Suzanne Belemtougri (2011) head of Sophavet and hailing from Burkina Faso as well as Derek Kwesiga (2009) head of Derekorp from Uganda.
"Participating in the Award brought me visibility. A visibility which is rather exceptional because I present the project to an assembly full of investors and business people who work with and in Africa. I told myself I had to jump on this occasion in particular because I really believe in my project and I worked hard to make it what is today", highlights 2014 winner Magloire N'Dakon.
"Nothing beats sharing your achievements and your vision to like-minded people who could become eventual partners or investors," Inês Bastos says.
With an expected 300 people from all over the world, the three-day event will see North & South policymakers, investors and private sector entrepreneurs discuss and find practical business solutions.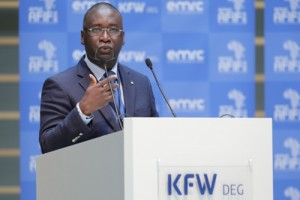 The forum brings to the table financiers who are looking to find real projects, investment opportunities and long-term partnerships. There is a spirit to get things done which is demonstrated through the B2B sessions, tailor-made one-on-one sessions, which are organized throughout the forum. A pre-forum training workshop , will also offer participants professional coaching on how to set up a business plan and target the appropriate funding.
Established in 1992 in Brussels, EMRC  is a non-governmental organisation composed of a network of entrepreneurs, financiers, consultants and officials based throughout the world. EMRC's mission is to lead the private sector in Africa to sustainable economic development and to drive regional change via partnerships.
EMRC launched the first Awards in 2008 at the FAO Rome, with the objective of encouraging innovation and entrepreneurship in Africa amongst forum participants. The EMRC Awards (Project Incubator Award and AFIF Entrepreneurship Award) are presented at EMRC two main business forums: Agribusiness & the Africa Finance & Investment Forum. A call is sent out for entrepreneurs to put forward their project proposals. Finalists present their business projects during the forum's plenary session and the winning project is announced at the gala / networking event.
The Africa Finance & Investment Forum (AFIF)  is an annual business event organized in the framework of EMRC International's activities, aimed at strengthening the private sector in Africa, encouraging entrepreneurship and attracting investment to the African continent. AFIF has a double objective: to strengthen the financial capacities of Africa's private sector and to promote the creation of new partnerships through the encouragement of joint projects and trade relations North-South & South-South.
Comments
comments