By Jean Pierre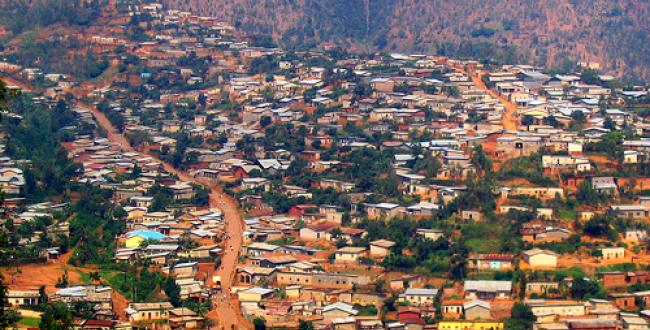 In recent months the cost of living has risen as reflected in the last Consumer Price Index released   National Institute of Statistics.
According to Rwanda's Consumer Price Index (CPI), main measure of inflation; prices have risen to 0.9 percent year on year in April 2015, up from 0.8 percent in March 2015.
The publican focuses on urban Consumer price Index calculated based on approximately 1022 products in twelve urban centers from Rwanda. The CPI is released in the wake of an increase of oil prices announced by Ministry of Trade and Industry.
The urban CPI increased by 0, 9 percent on annual basis and increase by 0,8 percent on a monthly basis. The annual average rate between April 2015 and April 2014 is 1.1 percent.
According to Minicom, statement the current price of oil is Frw 840 per litre.Minicom says the increase is attributed to global oil prices increase observed since February.Minicom adds that since then the prices have increased 40%.
Jean-Baptiste Habyarimana,an economist analyst and authors of publications on price volatility and market analysis says ,the CPI increase is somehow strong and will likely go up as fuel prices have increased again.
According to National Institute of Statistics, the price increase is mainly attributed to rising prices of food and non-alcoholic beverages 2,5 percent , housing ,water ,electricity  and other fuel prices 2,9 percent.
The biggest negative contribution to CPI increase came from 'Transport'0,7 percent.Habyarimana says the slight change on global oil prices will likely affect price of imported fuel.
"The transport cost increase caused by global oil prices fluctuations affect many others product prices since our economy depend on imports," explain Habyarimana
As Rwandan economy depends largely on import,Habyarimana says prices will continue to go  up since local currency is weak against US Dollars. "The BNR can't intervene on exchange rates."
Jean-Christian Hahirwa, a resident of Kigali, says if prices continue to rise, life will become hard and will seek others ways of generating income in addition to his monthly salary.
According to Habyarimana, CPI rise will impact national economy negatively on saving reduction as more consumers will reduce saving, thus will reduce local investment.
The increase of food prices in recent months was attributed to bad weather.
One of monetary policies BNR adopt to curb inflation is raising interests' rates to commercial banks so as to reduce the quantity of money in circulation.
Urban CPI is very useful to measure cost of living and inflation since most products are consumed in urban areas.
The weakening Rwandese franc against US Dollars also explains CPI increases since national economy depends largely on imports. Explained Habyarimana
"My purchasing power will reduce as my salary will remain constant despite price increases of commodities and products I consume." added Hahirwa"I will change my spending habit by reducing expenses but there are still certain needs I have to satisfy ".
The urban CPI increased by 0.9 percent in April 2015 compared to the same month previous year.
"I may also work extra hours to increase my income." the Kigali resident said
CPI  reads in April 2015, 'Food and non-alcoholic beverages' 2.5 percent and 'Housing water, electricity, gas and other fuels' 2.9 percent while transport decreased by 3.8 percent.
Figures also show the "local goods" increased by 1.5 percent on annual change and increased by 1.0 percent on a monthly basis, while prices of the "imported products" decreased by 0.3 percent on annual basis and was stable on a monthly basis.
The monthly change in CPI is 0,8 percent  compared to March 2015.'Food and non- alcoholic beverages increased by 2.8 percent.
The prices of the "fresh products" decreased by 0.1 percent between April 2015 and April 2014. While the overall Rwanda CPI increased by 1.2 on annual bases, and increased by 2.0 percent on a monthly basis.
"The consumer bears all costs, for instance policymakers can't intervene on salaries of consumers by increasing them when prices go up," commented the economic analyst told Rwanda
Comments
comments