WALLACE MAWIRE
VICTORIA FALLS RESORT, ZIMBABWE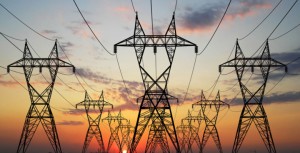 Zimbabwe and South Africa are set to collaborate in a transfrontier 1000 to 2000 MW clean coal fired power station project to help support the development of the new Musina Special Economic Zone for the Limpopo Eco-Industrial Park (LEIP) at a time the two SADC  regional countries are facing power shortage problems, Lord Leburu, Senior Executive, Innovative Solutions and Implementation for Grey to Green has disclosed.
Leburu disclosed the intentions for the two neighbouring countries to collaborate in the project at the just ended UNESCO Africa engineering week held at Victoria Falls on 14 to 19 September, 2015 under the theme: Engineering innovation for accelerated infrastructure development for Africa, Post 2015.
According to Leburu, his company was established primarily to provide solutions that address the challenge of service delivery and stagnant economic growth in South Africa and the rest of Africa. He says in South Africa, this goal is achieved by unlocking opportunities in the National Development Plan (NDP) and the Integrated Resource Planning (IRP). He adds that unlocking of these opportunities is done through facilitation with all key stakeholders thus paving the way for international investment in high impact infrastructure projects.
"LEIP is the anchor projects of the Musina Special Economic Zone (SEZ) with special fiscal incentives from South Africa's treasury," Leburu said.
According to Leburu, the LEIP is envisaged to be the world's first zero solid waste park and integrated wild life park to be situated on a farm with total space of 8 200 hectares comprising 4 400 hectares designated for nature reserve, 1 600 hectares for heavy and light industrial sites.
"Eight hundred hectares will be designated for   a truck-stop gateway logistic city, 3 5000 for housing units and a hospital and recreation facilities," Leburu said.
A proposed coal gasification island is expected to supply clean syngas to heavy industrial plants to produce methanol, ammonia and urea, synthetic bitumen, zero sulphur diesel and a  coke plant expected to beneficiate coking coal for steel and ferrochrome industries, according to Leburu.
It is expected that the proposed LEIP projects will result in a gasification island, coke and co-generation power plant, gas to liquid methanol plant, ammonia and urea plant, ethylene plant, formalyn-urea resin plant, a municipal waste gasification plant and  Small to Medium Enterprises maintenance support.
"The actual generation capacity will be determined by a full feasibility study. This will be located close to an existing Tuli coal fields situated in Zimbabwe with proximity to an existing power line," Leburu said.
He added that they intended to facilitate favourable licensing regulations and a competitive investment climate for the proposed project.
"We also envisage fast approval and  priority approval processes through Inter Governmental Agreement (IGA) between the two states," Leburu said.
He added that there are excellent coal qualities in Zimbabwe with proven reserves of 300 million tonnes with average 2,36% sulphur content and 22,1% average ash content making it suitable for the project.
Leburu says that South Africa also has excellent coal qualities with 445 million tonnes
Proven resources, 2,36% average sulphur content and 22,1% average ash content. He also mentioned on good limestone reserves  in South Africa suitable for the project. Another area of importance the project is expected to address includes win-win localization strategies for the two countries.
"A bulk water supply study conducted indicated   that bulk water provision to the site is possible both from underground Limpopo river and from across the border in Zimbabwe. We are making consultations with the Department of Water Affairs in South Africa to ensure bulk water supply," Leburu said.
Other advantages mentioned include coal off loading and storage yard, good rail and road infrastructure, proximity tyo a 400 KV power lines and political support from both South Africa and Zimbabwe.
Comments
comments